Troy Saunders From has a delima he had some bent 3 piece Asanti Wheels and It was also leaking air and chrome was peeling. So he found us on the internet and gave us a try and we picked up and took the task of repairing his wheel to make it look rimspectacular
. So here is the journey that his wheels went thru to the final outcome.

Step 1 he shipped us the wheels and they looked like this.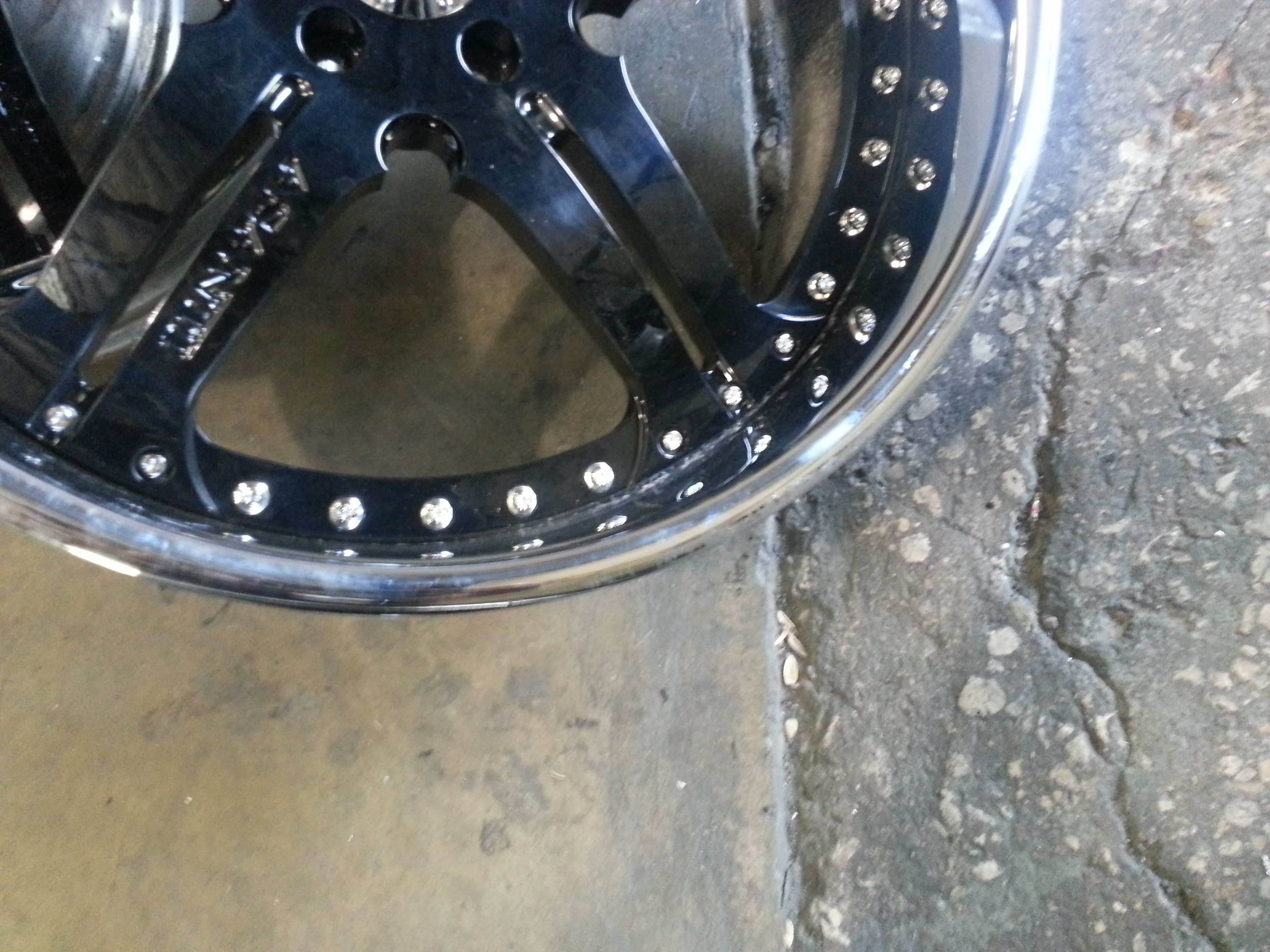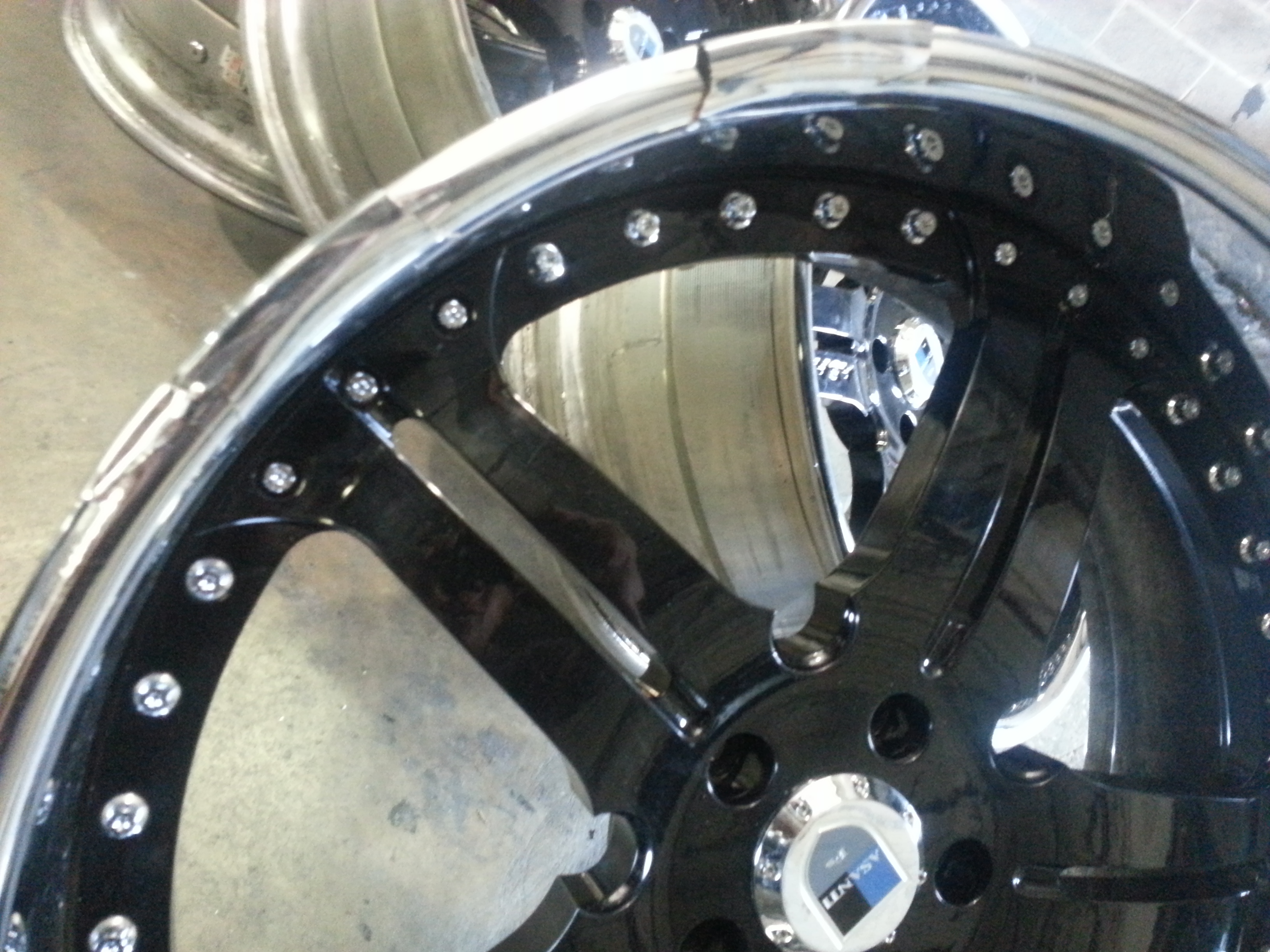 Step 2
We fixed the curb rash and straigthening the rim out and then we disassemble the rims with the special asanti tool and strip it down for chroming.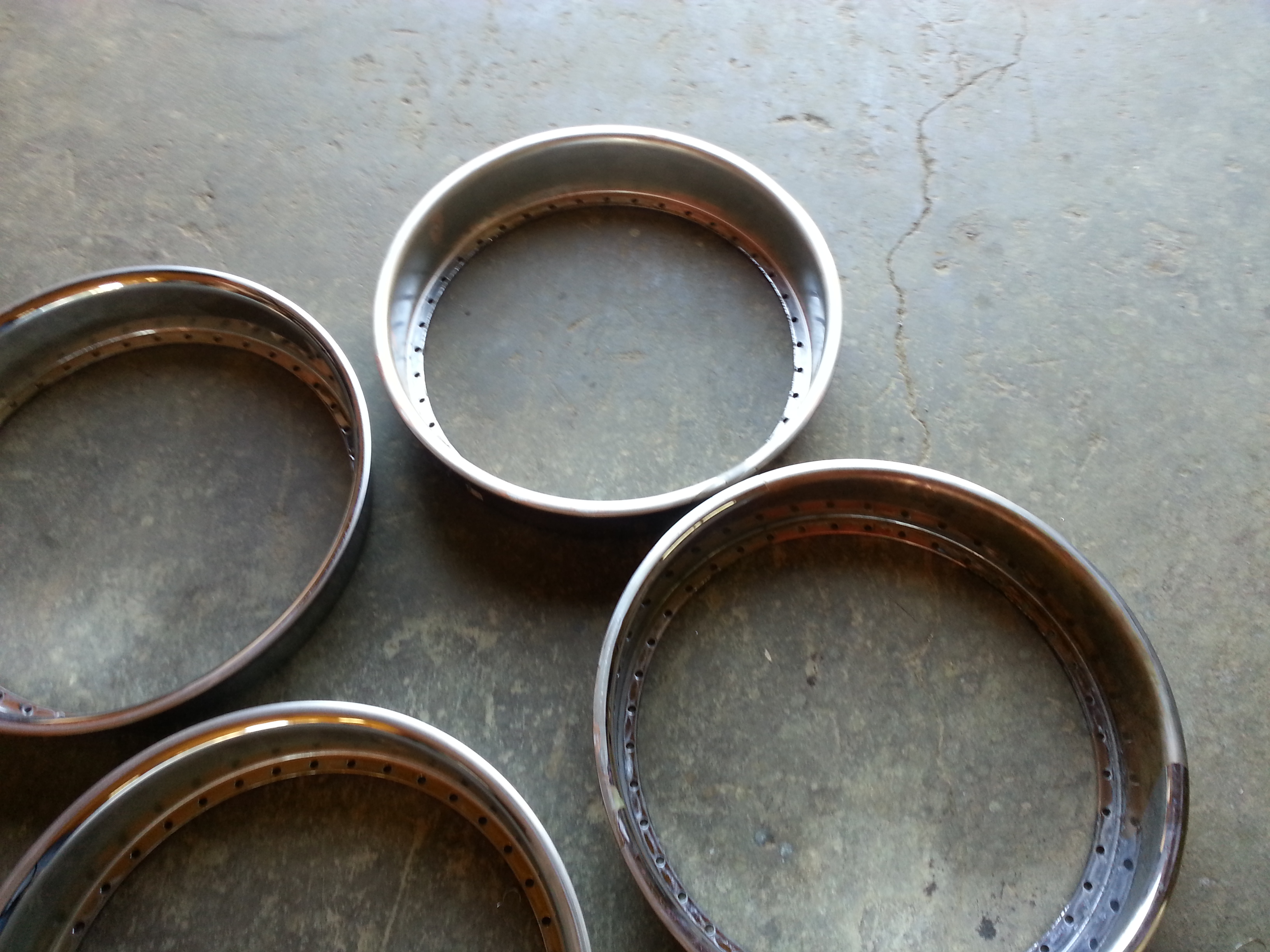 Step 3
We then start the chroming process which is first we clean the rim and dip it in soap and then rinse it in water. Then we dip it in nickle plating so the chrome can bond to the aluminum. Then we dip the rim in chrome and then rinse the rims.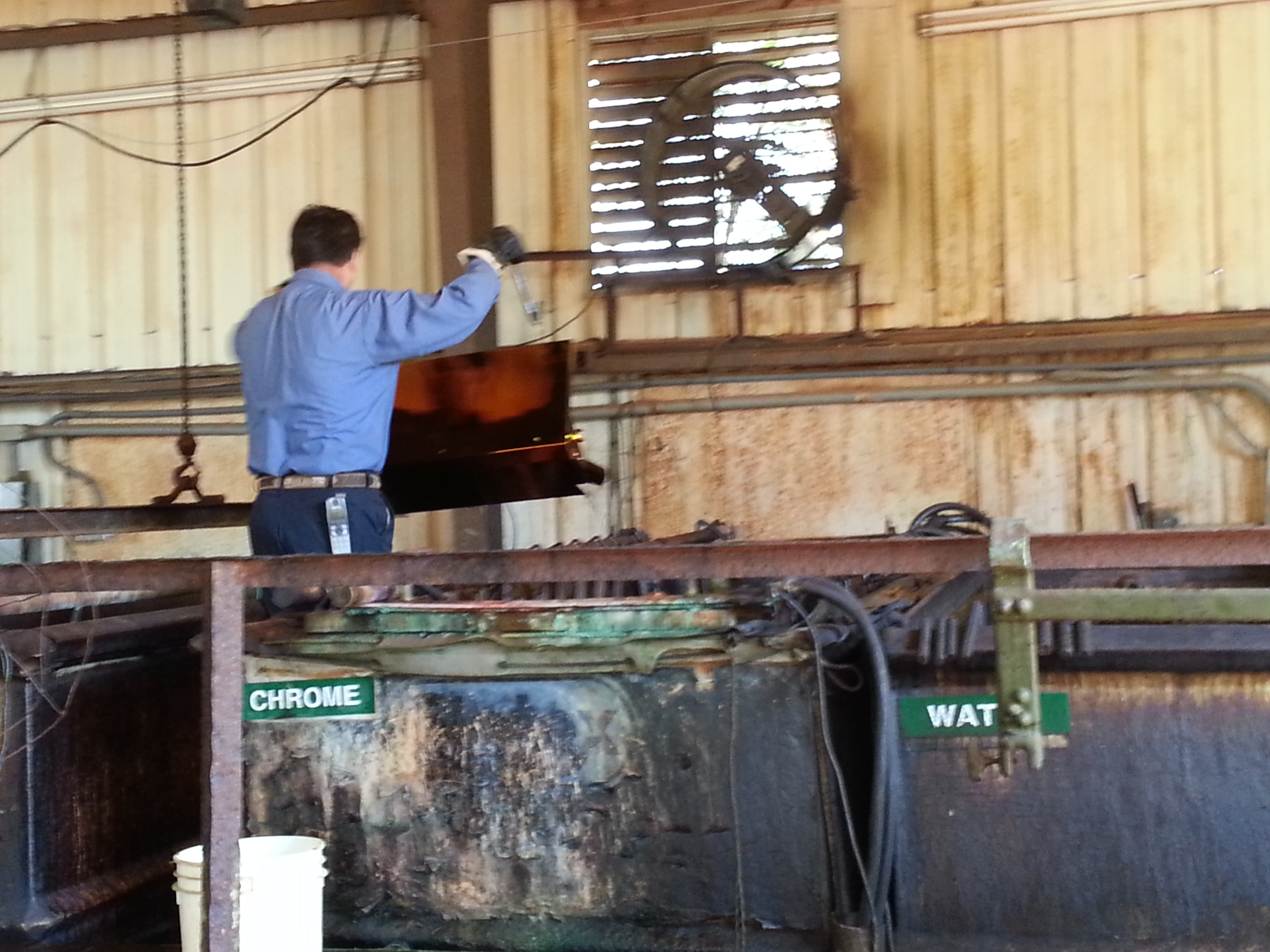 Step 4 Once the rim is finished from chroming we then assemble the 3 piece rim and seal it back up with special silicone so the rims will not leak after we assemble it. We let the silicone dry for 2-3 days andwe send it out to the customer for pickup or by ups. Here the final product …..