Welcome To Rim Spec


Rim Specialist
is a full service
wheel repair company
. Our technicians
straighten bent rims
and repair all
cosmetic wheel damage
to aluminum rims, including curb rash, scrapes, gouges and discoloration caused by age. We undergo rigorous training before being certified and receive ongoing support from Rim Specialist Professional. Rim Specialist has a guarantee that all work performed will meet your expectations if not we will redo them for you. All Rim Specialist technicians utilize state-of-the-art
wheel repair
equipment and methods that we have developed and patented. Our locations are outfitted with a CNC wheel lathe. This device cuts the entire face of the rim, with exacting precision, producing a new finish that is equal to or better than original factory finishes. Our technicians are professional, courteous, and reliable. we can do almost any type of wheel repair for instance here are some of the following services we provide
alloy wheel repair
, aluminum wheel repair, chrome wheel repair, steel wheel repair.
Bent Rim or Wheel ? Dont Junk it Repair It!

At RimSpec we straighten, repair, re-finish, re-polish, paint and fix almost any
damaged wheel
. We have a staff with over 20 years in the industry to help
repair your wheels
back to almost new condition. We don't just hammer your wheel to make it round we make sure that it has been finished with quality. Our price ranges from $90 to $200 for most wheels depending on the damage and the quality of the wheel and size. We can not only fix your wheel for your automobile but we can also
repair motorcyle's wheel
. Please don't junk it repair it !
Rim Spec's Customers Rides -
Before and After
Some of the wheel brands that we have serviced: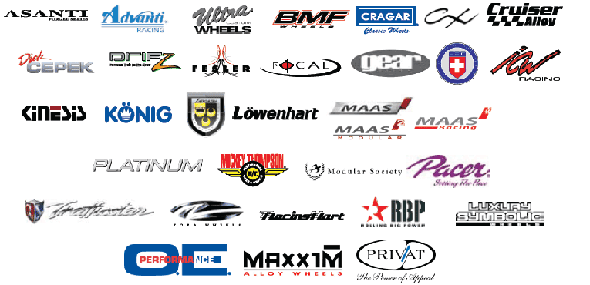 Some of the car manufacturers wheels that we have serviced: